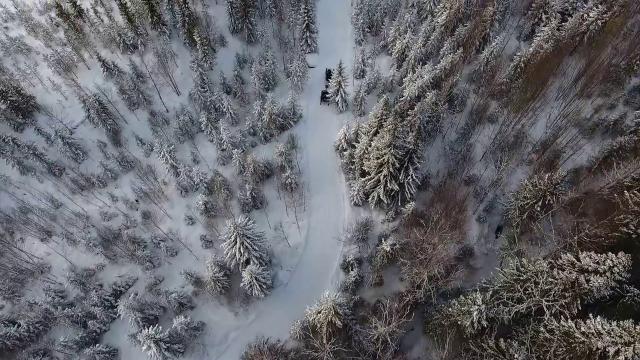 VEMDALEN EXPERIENCE
Vemdalen Experience is a company located in Vemdalen that is one of Sweden´s larges ski resorts.
We offer a variety of experiences such as, ice go-kart, snowmobile safari, snowshoe safari, hunting trips and so on.
We are also the largest snowmobile rental in Vemdalen and our biggest focus lies in three words.
Safety, knowledge and life lasting memories.
Covid-19
We are open and are following the Swedish Public Health Authority's restrictions so that you can, safely, enjoy our beautiful mountains! Read more about the measures we have taken here.
Totalprojekt
Titta lite på din hemsida och se några bilder från när vi var med dig, en helt underbar helg och riktigt bra service.

Alla tycker att det är den bästa resan vi någonsin gjort!
- VD, Reine Höglund
Örndalen
"Vi har använt Vemdalen Experience flera gånger. Det har inkluderat förberedelser, transport och vägledning. Allt har fungerat perfekt och vi rekommenderar dem starkt."
- Bengt-Eric Lundborg
Peter B
Grymma guider med total kontroll, skitkul!!
Agneta
Väldigt bra och personlig service, stort tack!
Janne Varildengen
-Goa guider, gött kaffe med fika. Den fantastiska fjällnaturen och vilka vyer i solskenet vi hade under turen!
We operate at two different locations in Vemdalen
We have a snowmobile rental in Björnrike. This is were most of our snowmobile safaris starts and also the snowshoe safari.
In Vemdalen village is our base station and here you will find our Snowmobile rental, Snowmobile track for children, snowmobile parts and our repair shop.
It´s very important that you are well informed about these locations when you book something with us. This information will show in the booking procedure.
FOLLOW US
#VEMDALENEXPERIENCE
Vi söker en receptionist ! Tjänsten är som receptionist för vårt kontor i Vemdalen by. Men det tillkommer även ansvar för hantering av våra sociala medier och visst annonsarbete. För att göra detta kommer samarbete med övrig personal samt chef krävas. Dina arbetsuppgifter kommer bland annat vara: • Ta emot kunder • Svara i telefon, hantera mail och bokningssystem • Organisera bokningar utifrån tillgängliga resurser och personalbehov • Ha kontakt med sammarbetespartners • Sociala medier & annonsarbete Anställningsform: Behovsanställning över vintersäsongen 2021/2022, med möjlighet till förlängning. Omfattning: Varierande efter behov, mellan 70-100%, periodvis finns även möjlighet till extra timmar utöver det. Lön: Enligt överenskommelse Tillträde: 14/12 2021
134
Idag var vi först ut på leden! Fantastiskt härlig dag med ett lätt lager av nysnö 😍 Tpday we were the först ones on the trail! On a wonderful day with a thin layer of new snow 😍
267
Vi hoppas på fina påskdagar den här härliga vårvintern 😍
281
En snöig marsdag 😍 A snowy March day 😍 Fito: @filipwessman
126
Tuffa dagar nu för våra guider 😉 Rough work days for our guides right now 😉
292
Ikväll finns lediga platser på vår kvällssafari (17.00-19.00) ring 0684-14040 för att boka 😍🌜 Tonight we have open spaces in our evening safari tour (5 pm to 7 pm), call us at 0684-14040 to make your reservation 😍🌜
168